Welcome!
Promotional products, advertising specialties, corporate gifts and trade show giveaways. These are some of the ideas that come to mind when a company or organization is seeking to brand their name. Hundreds of thousands of products are out there, and hundreds of web sites are available for one to choose promotional products. Why come to us, then? We do the research, send you the samples, assist you with your logo, or create a logo if you don't yet have one. Our goal is to satisfy you, the customer, and we hope that you keep coming back to us to continue your successful advertising campaigns. Thank you and enjoy!
Featured Item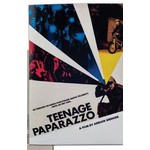 Video In Print Card - 2.4" or 4.3&q...
Video in Print engages the audience in a revolutionary way: your custom-printed traditional corporate marketing communication is amplified by an arresting video, synchronized with crystal-clear audio....